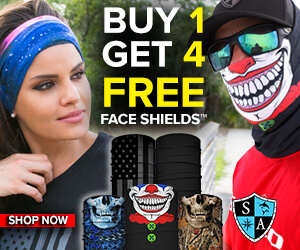 A National MP Has Admitted to Being Responsible For Leaking Confidential COVID-19 Patient information to The Media.
Michelle Boag confirms she passed on Covid-19 patient details to MP Hamish Walker.
National MP Hamish Walker passed to members of the media, by email, information containing Covid-19 patient details that was given to him by a source. More on this soon.
National MP Hamish Walker says he leaked details of positive covid patients to "expose the Governments shortcomings so they would be rectified.".
Former National Party president Michelle Boag admits passing COVID-19 info to MP.
Whats in the Nats water down in Clutha-Southland? 3 self-entitled pricks in a row: - Bill English; illegally claims housing payments. - Todd Barclay; illegally records private conversations of an staffer. - Hamish Walker; illegally leaks private health info.

In New Zealand - the former National Party President has admitted leaking private details of Covid-19 patients to current opposition front-bencher Hamish Walker. Mr Walker then leaked the private information onto the media.

Remember how National was demanding David Clark resign for far less than Hamish Walker did?
National MP Hamish Walker admits passing on leaked Covid-19 patient info from former party president Michelle Boag.
It seems to me that from here Michelle Boag should not be used in media commentary roles, and Hamish Walker should be stood down from Parliament. These actions were not simply an error of judgment. Both would have known that what they were doing was completely wrong.

Totally unethical. This is patient information. Idea that it needed to be sent to media to make a point about privacy beggars belief.
I am disappointed Hamish released details. Kiwis are entitled to know how many are coming from where but that stops at personal details. His earlier action probably discouraged Govt from quarantining in Queenstown hotels he got a lot of goodwill for that.

As a life long National voter I would suggest that whatever the harshest penalty available to you should be imposed on Hamish Walker. He has just lost you any chance in the election which is the least of his crimes.

Michelle Boag has been poison for a long time, only a matter of time before she totally did the National Party in. As for Hamish Walker, no where back from this.
Well Hamish will be a Walker! Walk away!
: "Mr Muller, Michael Woodhouse invented the homeless person story, Hamish Walker wrote a racist press release & leaked confidential info given to him by Michelle Boag to the press, apparently without your knowledge. Why should New Zealanders trust you or your party?".

Should it eventuate Hamish Walker has broken the law, I look forward to National voters piling on the vitriol just as they did to Metiria. They are all about the principle, right?
Imagine if I desperately wanted to make a point about a flaw in the health system, so sent confidential details of patient names, ages, and addresses to multiple media outlets. Id be fired and struck off. Just imagine. Never use patients. Now imagine.

New Zealand politician admits leaking Covid-19 private details to media.
National MP Hamish Walker has been stripped of his Opposition portfolios after admitting he passed confidential private details of Covid-19 patients to the media after he received them from former party president Michelle Boag.

Good question G toddmullerBoP is weak and incompetent when he thinks an error in judment and law are OK acceptable behaviour from his MP by not asking Hamish Walker to resign.
Yesterday the government announced a sweeping inquiry to find the source of the leak. Today Hamish Walker admitted it was him. justinCgio reports.
In a recent interview, Will Arnett has revealed his excitement for a potential LEGO MASTERS USA Season 2 and getting advice from Australian edition host Hamish Blake.
Another serious question: Michelle Boag gets this document and hands it to a National MP. Why, of all people, Hamish Walker? Why not Woodhouse, the health spokesperson? Or Muller, the leader?
And it's come out the woodwork today that Michelle Boag stole the info from Auckland rescue helicopter Trust and passed it on to national mp Hamish Walker. Clearly malicious and clearly dirty politics again from NZNationalParty thick as thieves the lot of them.

The actions of both National MP Hamish Walker and party powerbroker Michelle Boag in leaking the private details of people in managed isolation are utterly disgraceful. The party needs to have a fucking good look at itself, frankly.

Reminder that Hamish Walker has a last minute ring-in, when Todd Barclay resigned in disgrace. Obviously left little time for background checks. Surely high chance same fate awaits Hamish Walker?
Mr Hamish Walker has given me another reason to party vote ACT. And swing voters to vote Labour. Great work Hamish. Great work. Your family must be proud. Now resign from the party and disappear please. Now would be a good time.

A National MP has admitted to being responsible for leaking confidential COVID-19 patient information to the media.
Refs: Michelle Boag received information as acting CEO of Auckland Rescue Helicopter Trust, i.e. an agency under law. Her sending it to Hamish Walker is breach of PrivacyAct. Him releasing it is unethical but may not be illegal.

Has Hamish Walker resigned yet? Not fit to be an MP.
Todd Muller has no choice but to sack Hamish Walker - attempting to release personal information about Covid patients to the media is more than an error of judgement- its spiteful fuckwittery that has no place in NZ - this isnt dirty politics, its filthy politics.

Both Hamish Walker and Michelle Boag cite "error of judgement" Call bullshit on that, they knew exactly what they were doing. NZNationalParty dirty politics.
Amazing work everyone!
You got me bang to rights gov the burglar said to the copper who had followed him through the window.
Walker is just going to be the fall guy because he was already tainted. Doubt that Hamish was the first Nat on Boags preverbal speed dial when she got hold of the info.
When she starts licking your balls and wanking you off at the same time.
Ever wanted to get into politics? Like to be racist? Like to be mean and snappy, and lie? A seat will be available after the resignation next week of Hamish Richard Walker, 34, ex New Zealand politician and Member of Parliament in the House of Representatives for National.

Dear oh dear.
This is hilarious, Hamish Walker is so unknown that Wikipedia cannot even state with certainty how old he is.
Hamish Clark must stand down.
Good job Hamish.
I feel like OD was probs sitting to start, but then remembered that at GCSE drama he was told "Levels make it interesting and convey status" so he stood at the last minute.
Bill 'Double Dipton' English- took tens of thousands of taxpayer dollars by lying about living in Clutha-Southland Todd Barclay- forced to quit after treatment of his electorate staff Hamish Walker- race baits & leaks private citizens' info -something in the water down there.

She had no choice.
Minister of Health and State Services Chris Hipkins is addressing media after National Party MP Hamish Walker and acting chief executive of a rescue helicopter admitted leaking Covid-19 patient details.

Is Hamish leaking data a dead cat to distract us from Hamish's racist letter to distract from Goldsmith's lack of understanding progressive taxes which was to distract from Woodhouse's homeless man, which was to distract from Todd's community spread baseless rumour?

Six minutes of magic that I hope will be used in schools across the country - and shared widely. Thanks to the ABC and Hamish Blake for the generosity of spirit. Hamish Blake: If Only I Knew... Your Mental Health.

Michelle Boag and Hamish don't need to resign they need to be ARRESTED TONIGHT.
As far as I can see, she is not attempting to justify sending it on. She's fallen on her sword.
New Zealand politician admits leaking Covid-19 private details to media National Party is a blot on the NZ political landscape and makes international news for shameful , disgraceful and unforgiveable reasons.

I think it's still simps.
Hi Hamish, I work for BBC Scotland. We're looking for a journalist in Melbourne to talk to us about the city going back into lockdown. Are you in Melbourne and would you be able to speak to us? Please DM - Thanks, India.

Precisely. That's where the utter abuse of trust occurred.
Have to feel bad for Hamish Walker, who will go down in history as Clutha-Southland's third worst MP.
Hamish Walker outed himself as a leaker of Covid-19 patient information but who is he? - NZ Herald.
Acting chief executive of Auckland Rescue Helicopter Trust Michelle Boag has confirmed she gave the Covid-19 patient details to National MP Hamish Walker.
What could the ceo of the auckland rescue helicopter trust possibly need the names of covid patients for?
But then sending it on?
National MP Hamish Walker, former party president Michelle Boag admit leaking Covid patients' details - NZ Herald.
"It says something about the National Party ... that they could even consider voting for someone who was found to have misled a Crown Inquiry and who deliberately sought to undermine the course of justice. who said that about whom.

I'm not sure, and I'm not saying it IS kosher. But I acknowledge that there may be a reason I don't understand. Without an in-depth knowledge of Auckland's health system, on the face of it it's plausible.

Theatr Clwyd in Mold is lit up red to highlight the emergency facing the arts industry and it's funding.
What the feck!!! If I, a registered nurse, had sent patient details to media, I would be de-registered. I would not be able to retain my job. Hamish Walker must be dumped from the NZNationalParty & he must resign as an MP. And Michelle Boag must be dumped by ThePanelRNZ.

Hamish Walker must be sacked.
What the feck!!! I would be de-registered as a nurse - I would not be able to retain my job. Hamish Walker must be dumped from the NZNationalParty & he must resign as an MP. And Michelle Boag must be dumped by ThePanelRNZ. They must be prosecuted.

Strange that media wanted praise for doing its job by not publishing what they knew was a breach of the Privacy Act. You can bet like media, Hamish Walker, who no doubt was driven by racism as well as by dirty politics, Michelle Boag and Todd Muller all knew it was illegal.

One of the problems with Johnsons character in my view is he seems incapable of taking responsibility, either personally or as a leader, for anything. The casual shifting of blame seems second nature - he cant stop himself.

What You Really Think