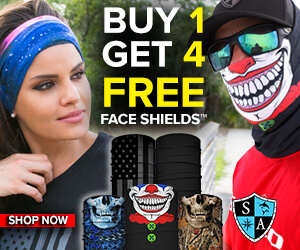 Everybody that is protesting please PLEASE be safe, the police are still being violent even during our protest against them. if you are not able to be apart of the protest, check this link to see ways you CAN help ????

Defund police!
Thank you Amsterdam!
Arrest Gone Wrong! ? 2 policemen caught black FBI agent unknowingly.
Happiness ? Pure hearts that only know love Do not put your filth in their minds.
Folks who post about Target closing instead of BlackLivesMattter smh... ?
I like the way my homeboy was calm and cooperated got uncuffed and saw an opportunity to run??.
I miss you Mr. President. This new guy is only half the man you are! Love you! ???
This particular protest feels different to many. Let's just say it is government stimulus check funded. Thank you to Congress, now We the People can ask for basic human rights with full a full tummy for the next few months.

Stephanie soo is also donating all the ad revenue from this video (as well as some of her following videos in the future) !!! ? so please do check it out if you can't donate personally!
The cops literally gave them a FALSE SENSE OF SECURITY by pretending to kneel but then ATTACKING them. it was a literally peaceful protest until they shot first like why do people still defend them??
The media lacks to show peaceful protests. Because of this, many people believe protests are bad. I put together a small video of some of the many peaceful protests. I believe they deserve more recognition (: Also click the link in my profile to sign petitions!

IT WOULD BE SUCH A SAME IF PEOPLE WATCHED THIS VIDEO AND USED THIS TIP IT WOULD ALSO BE SUCH A SAME IF PEOPLE LIKED AND SHATED THIS TWEET.
NO JUSTICE NO PEACE.
Wagelaseh the simpsons.
Saw this on Instagram. Racism in 1976.
To those of you in shock at the things happening, this is nothing new/unexpected.
This is my daughter. She is using her talent to be her voice. No you can't hear it but the message is loud and clear.
.Halsey comes to the aid for many protesters during The BlackLivesMattter protests in LA.
This is bullshit!!! Police lack the mental stability needed to control and descalate...too quick to use unnecessary force...too dumb to protect and serve.
Messed up. Abuse of power. ACAB Police starting the violence and media never catches it. Share before it gets *mysteriously* deleted.
Watch this video and the ad revenue will be donated: petitions donations: more info.
Even I would and could hold a Bible with more respect.
In my IGTV chat with shaziamirza1 we discuss how we can support the black community in this race war. As the cast crew of the film Phantoms, we support equal ethnic rights as you can see from the cast names. See full video on Instagram.BlackLivesMattter ??

Good morning. I woke up this morning just for a video of police brutality to pop up on timeline. This is the prayer for today. Seems fitting. He knows everything. BlackLivesMattter.
Aerial footage of RichmondPolice lying about their reason for shooting.
Docskim, a producer that works for B*g\hit, just spoke about the blm movement on his instagram story.
MAD MAD RESPECT FOR NEW ZEALAND.
This man right here is an amazing role model for the youth and everyone really. also praise the people who are around him, for they too are extremely brave.
? Twitter won't show this side of cops so here ...
When something is wrong with my baby.
My speech at Christchurch BlackLivesMattter solidarity rally. (Part 1).
I understand, I will never understand. I will stand with you! You matter!
We all born equal but we are not treated equally.
Dismantle the system by going after the sick perverts that control it. Kids go missing everyday and some of them enter into the cltches of the elite where they are tortured, raped and even sacrificed. STAY UP STAY WOKE ??????????

How many people be wrong about whats wrong.
THESE ARE PEACEFUL PROTESTORS, THE POLICE STARTED THE VIOLENCE. SPREAD THE TRUTH.
Hey MarkMeadows! Could you hear Elijah Cummings turning in his grave or did the police sirens and flash bangs being fired on peaceful protesters drown it out?
See my whole Instagram feed covered in BlackOutTuesday makes me proud of the people I have chosen to be friends with and follow! BlackLivesMattter ????????
You can watch this to help with donations!
My life is nothing while your life is nothing.
I cannot believe this... spread this video. they were punching a man with a spine injury. THEY WERE HOLDING HIM DOWN AND PUNCHING HIM.
I want to call my favs out I urge you to use your platform Please ?
Im so fucking mad,we're all human,we're all same and they don't deserve to be treat like that.
What You Really Think